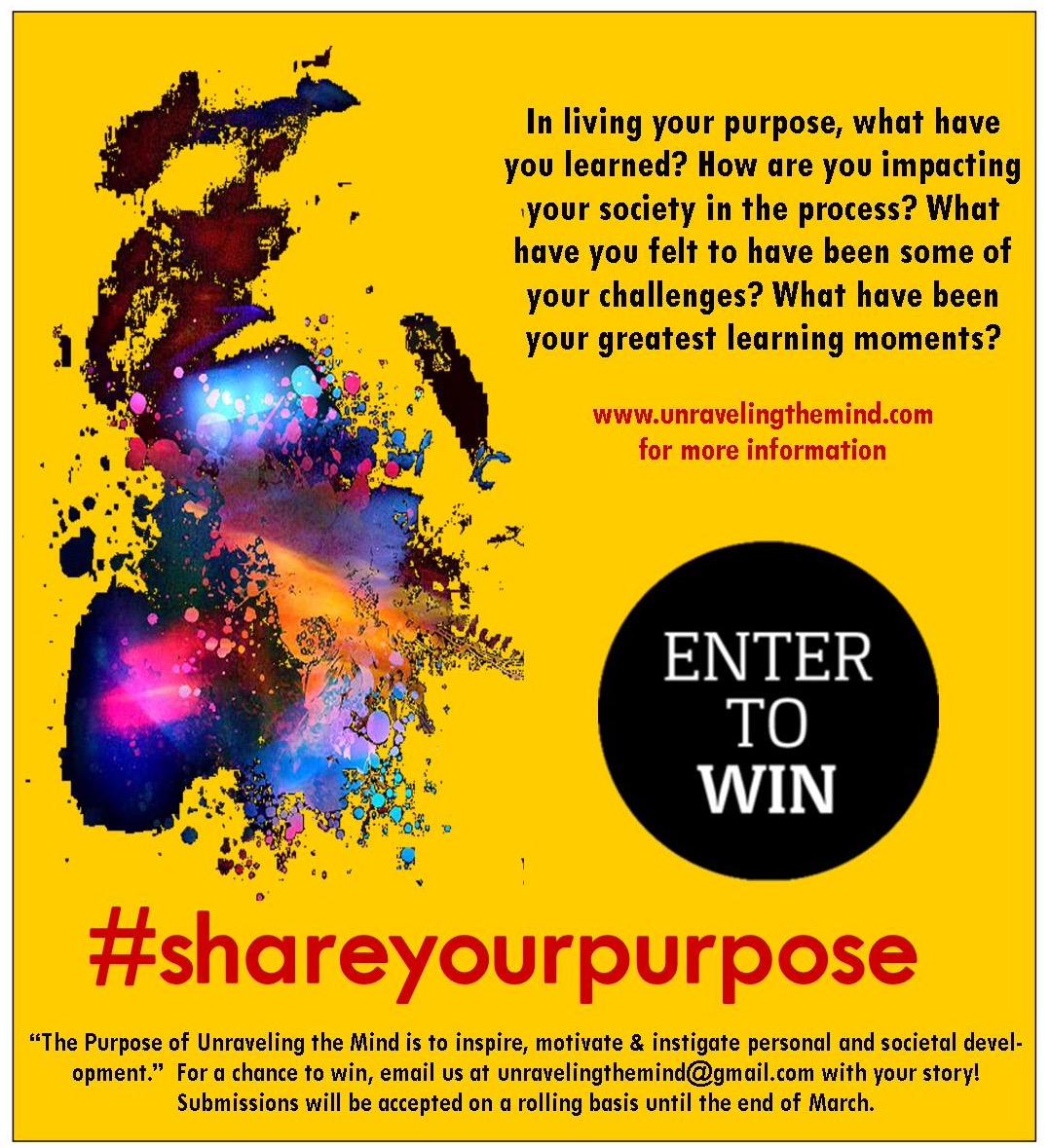 The purpose of Unraveling the Mind is to inspire and motivate those who hungrily want to lead passionate and purpose-driven lives, that are evidenced by both personal and societal development.
We love to hear and share inspirational stories! Therefore, during this month of March, we at Unraveling the Mind want to hear and publish yours! During this month we are publishing four stories and yours could be one of them! Every week we are going to share at least one story, so start sharing your stories today!
We want you to unravel your mind and share with all of us, how you are committed to leading a passionate and purpose-driven life! We want to know how through living your purpose, you have grown, and how you are impacting others and your community through the process! We want to learn and be inspired by how you discovered your purpose, and what your experience has been living it. We want to what you are learning through the process of living a purpose-driven life as well as what inspires you to everyday wake up and be purposeful.
Everyone who submits a story gets the chance to win a copy of the best selling book, A Purpose Driven Life by Rick Warren! We are going to do a drawing and give away three copies of the book!
Email us at unravelingthemind@gmail.com with YOUR STORY to the following question:
In living your purpose, what have you learned, how have you grown, and how you are impacting others and your community, in the process? What inspires you to everyday to wake up and be purposeful? What are some of the challenges you have encountered through this journey? What been your greatest learning moments?
Submit your story and have the chance to be one of our lucky winners☺