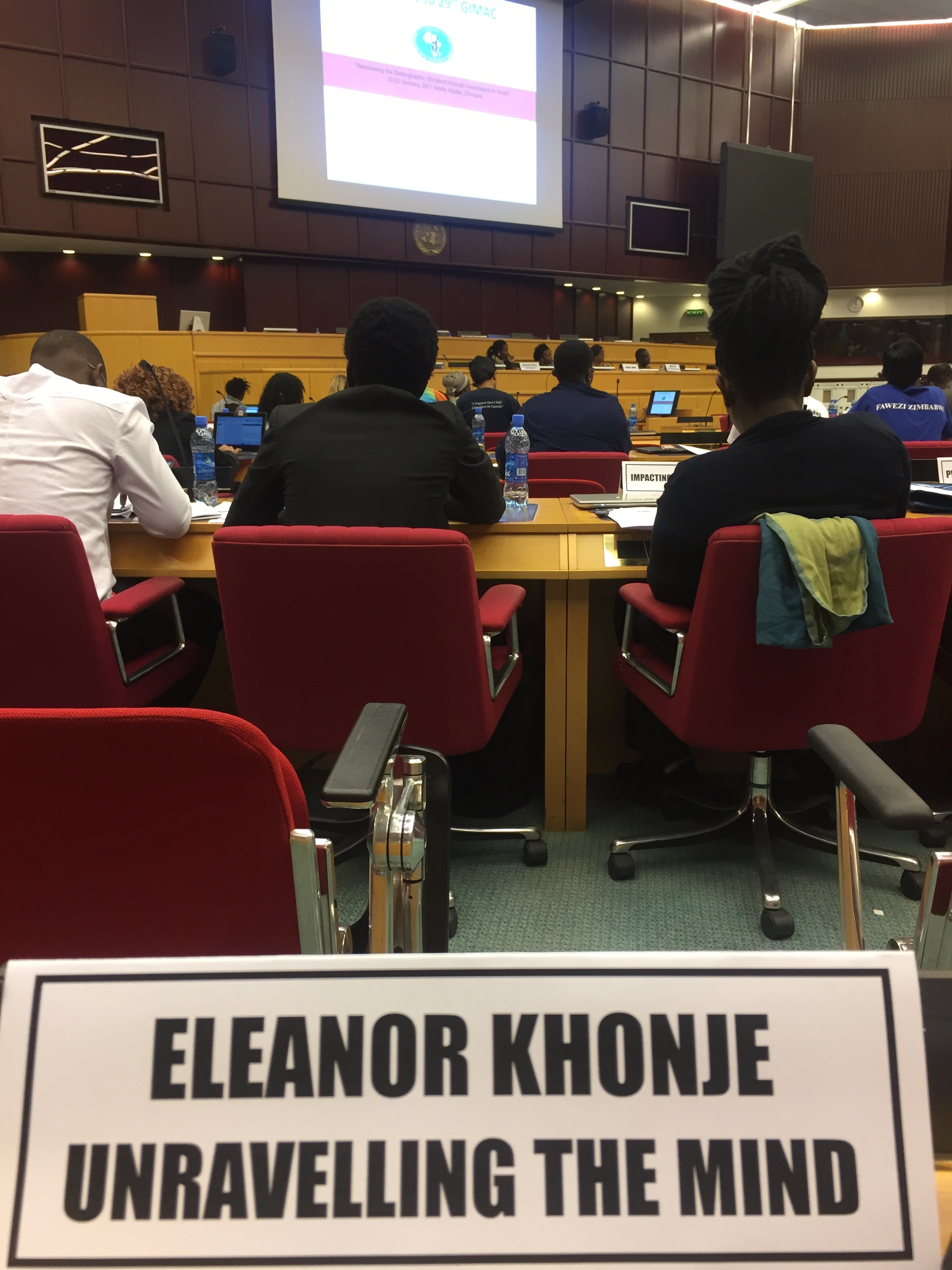 When I received the invitation to speak as a youth expert at the 29th Pre-Summit Consultative Meeting on Gender Mainstreaming in the African Union, I did not fully comprehend the magnitude of such an honor, until I was in the midst of preparing my statement. It was then that it dawned upon me that for the first time in my young career, I would have the great honor to stand and speak in front of women I had only read about in books. The women sitting in the room with me are some of the pioneers of African feminism; these are the women whose voices have rang with passion through the whole continent as they have struggled to ensure that that young women like me would one day have the opportunities granted to my male counterparts. It was in those moments that I saw everything I had only dreamed of begin to shape up in reality.
The invitation to speak to the individuals, who are tirelessly working to ensure that women like myself can throughout the whole continent have the opportunities that I have been offered, is a great privilege to say least. Even though we have in Africa the Maputo Protocol, the most progressive liberal instrument on women's rights and gender equality in the world, we still have a long way to go ensure that every single Article in that protocol is heavily followed my policy in African Member States. As was addressed in the two days of the consultative meeting, there are still many recognizable gaps that exist in terms of issues of education, reproductive rights and even women's economic participation.
The first day of the 29th Pre-Summit Consultative Meeting on Gender Mainstreaming in the African Union, featured an exciting line up of programs focused on conversations around the kind of future that we want for Africa. Panel discussions which engaged different experts coming from different regions of the continent as well as youth representatives who have come to learn from pioneers of change, included such topics as the use of digital technology in accelerating education and skills development, a review of successes and challenges in ending child marriage in Africa as well as a conversation around youth economic empowerment through business leadership. A highlight of the afternoon was the lunch panel discussion hosted by OHCHR and featuring a line up of experts who shared their experiences in tackling the demographic dividend in Africa.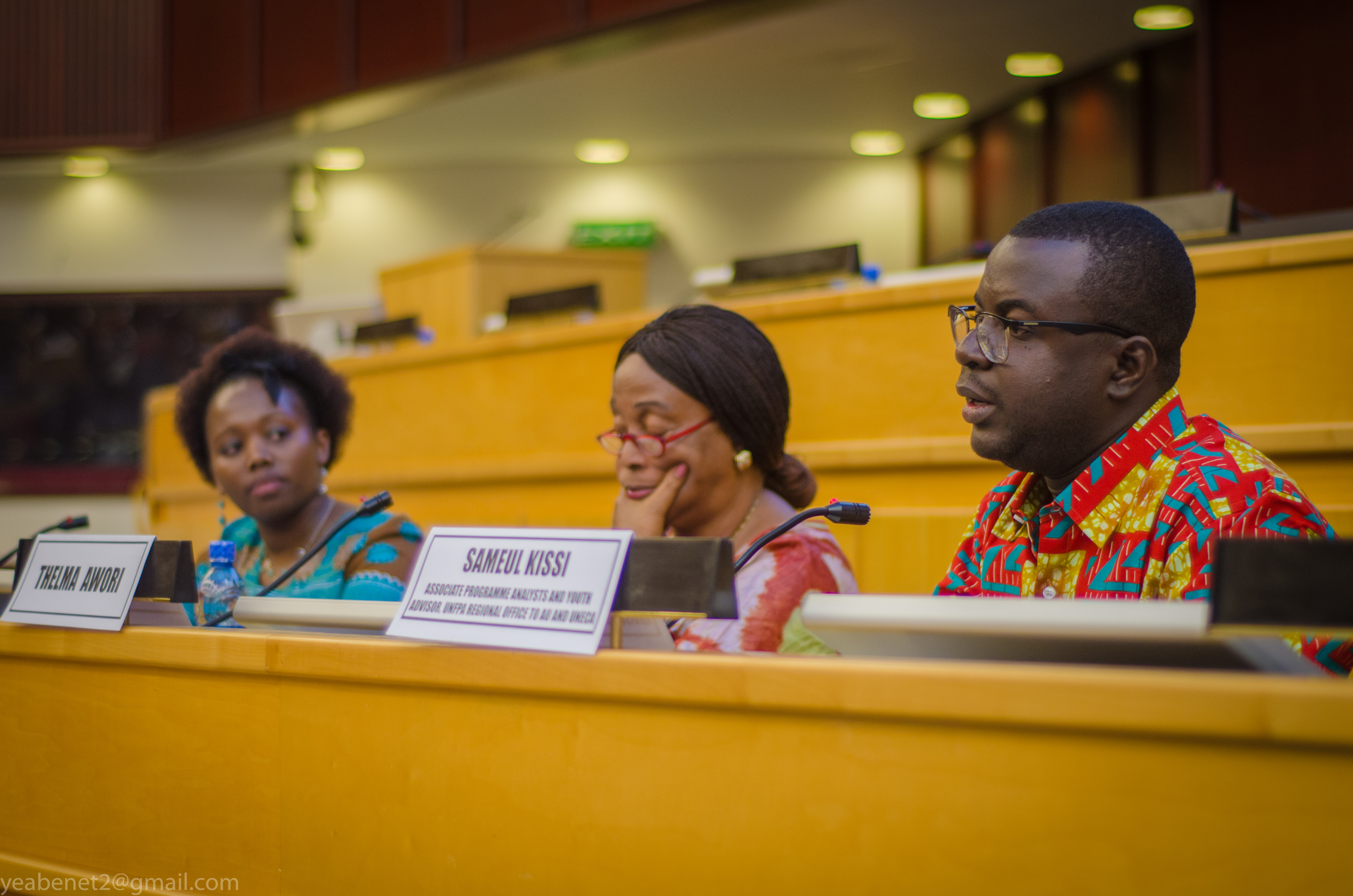 An engaging and exciting day, day two of the 29th Pre-Summit Consultative Meeting on Gender Mainstreaming in the African Union, was another day filled with many learning moments. Experts from the region passionately shared their perspectives on topics including the agency of youth towards sustainable peace, the role of sexual health reproductive services in harnessing the demographic dividend, and the growing issue of climate change in the region and how women and youth can participate in agriculture. The day featured an exciting award ceremony, where the tireless efforts of African gender experts were honored and celebrated. Culminating in an exciting networking event co-hosted by several partners, the #youthconnect event featured different cocktail discussions to allow participants to engage with experts, and ended in a fun night of dancing and celebration for a productive series of meetings.
I do not take for granted each and every opportunity that I have to attend such meetings, as for me these meetings serve as a reminder of the greater responsibility in the address of injustices facing African women everyday. The work is far from being over, and it requires that young people like you and me strap up and fully join the cause that remains pertinent, even today. Our everyday encounter with privilege calls that we work to recognize how we can use our place in society to meet the needs of some of the poorest and most disadvantaged people in the world. Our lives are truly not of our own, but indeed belong to those who need us desperately. I am thankful for the opportunity that I have to use my voice to speak on those issues and to affect change, even in the smallest capacities that I am able to now.
Here is a video of some of what I had to share. Please excuse the poor quality and ratchetness of the recording. It's the message that, after all, matters:)
-Unravel Away Artist-