Be beautiful, everyday. Celebrate, everyday.
Smile, everyday. Be joyful, everyday.
Love, everyday. Feel, everyday.
Be conscious, everyday. Change, everyday.
Grow, everyday. Succeed, everyday.
Be fabulous, everyday. BE YOU, everyday.
This is me, everyday.
There's something so powerful about being and wearing who you are. Today, I just wanted to share some of my favorite things that make up so much of who I am. These are elements that I own, and that have so much meaning and serve as an expression of my personhood. They are very simple things, but they are what I feel describe so much of my personality and speak all by themselves. They are fabulosity personified:) I think it's beautifully important for us to recognize the little things that we love, and that express who we are, so that we can incorporate them in our daily experiences. It's good to recognize when we feel our very best selves and know what we are doing and what we are wearing when we have those particular moments. I find that there is so much joy and revelation in that:)
So, what am I wearing and doing when I feel like my best self? What am I doing? I am running the world effectively and efficiently and I am looking fabulous while doing it. And what am I wearing? I am wearing some kind of big or super artsy hair; I wearing some kind of pearls somewhere (earrings or necklace); I am wearing tons of color (or ALL BLACK haha), or some kind of Ankara, or some kind of stripes or prints or polka dots, and preferably, together; I am wearing some kind of kitten heels because they are just so FAB and comfy; I am wearing immaculately polished nails and my engagement ring cause who doesn't like a little bling. LOL. Here are some of my FAVE FAVE everyday items and where you can buy them! This is me being fabulous; being me, EVERYDAY.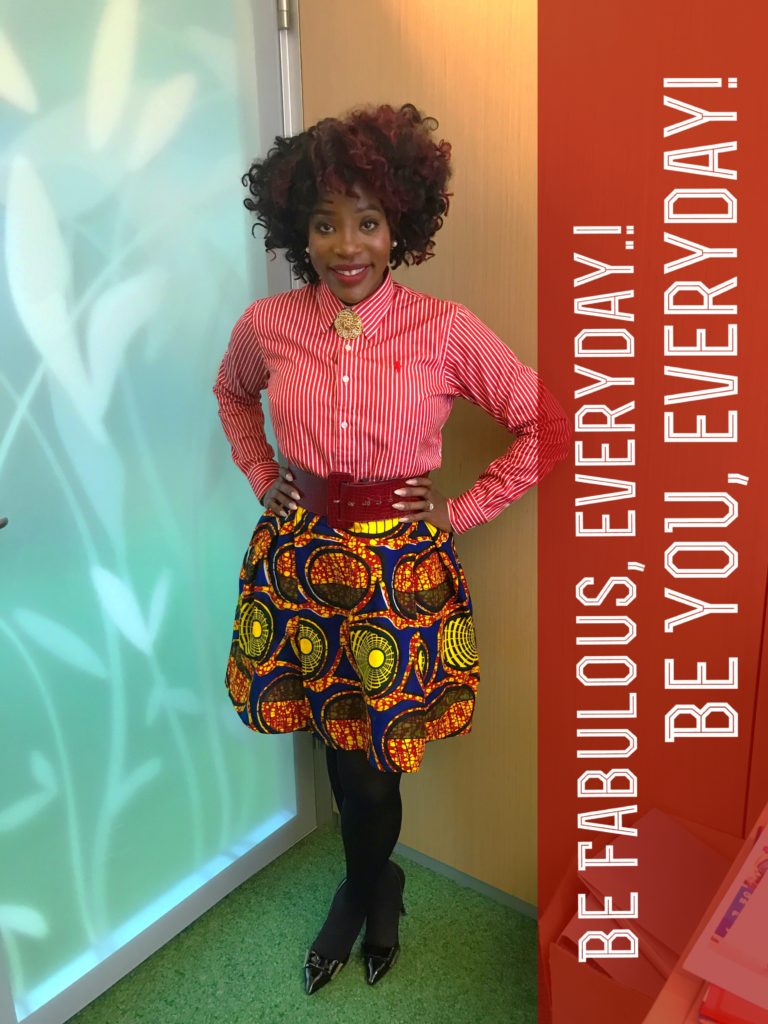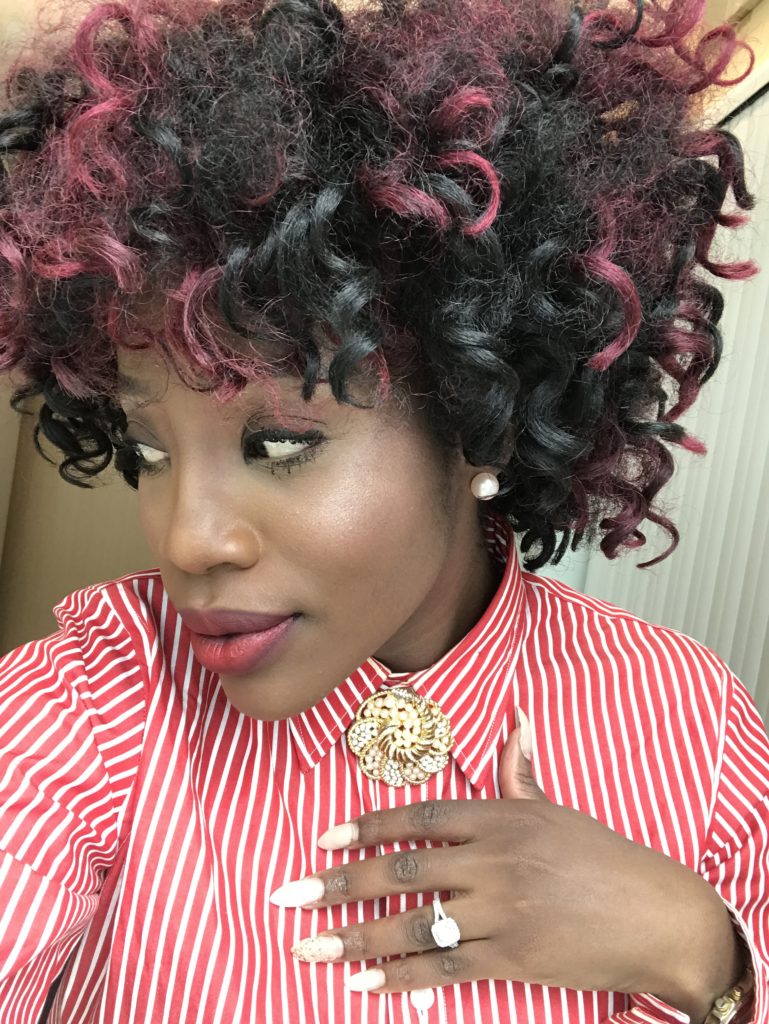 Hair: Naturali Star Gogo Curl
Shirt: Ralph Lauren
Skirt: EleKDesigns
Tights: Primark
Shoes: Italian Designer Festa
Broche: Macy's
Watch: Marc Jacobs
Pearls: Primark
Nails: Grace Hair and Beauty