"Knowing that I'm influencing women to live purposeful lives inspires me to be purposeful."
I have known I'sha Gaines since our days back at The University of Texas at Arlington, when she was a reporter for The Shorthorn newspaper and a student leader! From what I know of her, I can tell you that I'sha is a woman of innumerable talents, is an amazing singer, writer, and is, at core of who she is, a CREATIVE!
I'sha Gaines is fiercely passionate about her life, she is driven to the core, she is fearlessly ambitious and she is a woman who epitomizes what it means to chase after your own dreams!
I have since lost count of all the amazing entrepreneurial and social projects that I'sha leads and is involved in, but to name just a few, I'sha Gaines is: a high school commercial and audio video production teacher, she is Editor and Founder of HoneyBeNatural, she is a commercial photographer, and is now owns a full fledged media company, Making Gaines Media, LLC. Working under Making Gaines Media are DigiPopBox, a technology-based blog and charging station rental company, HUMAN.COLLECTION, an apparel & accessories line and the creative agency, HoneyBeCreative, which I'sha will be building over the next three years.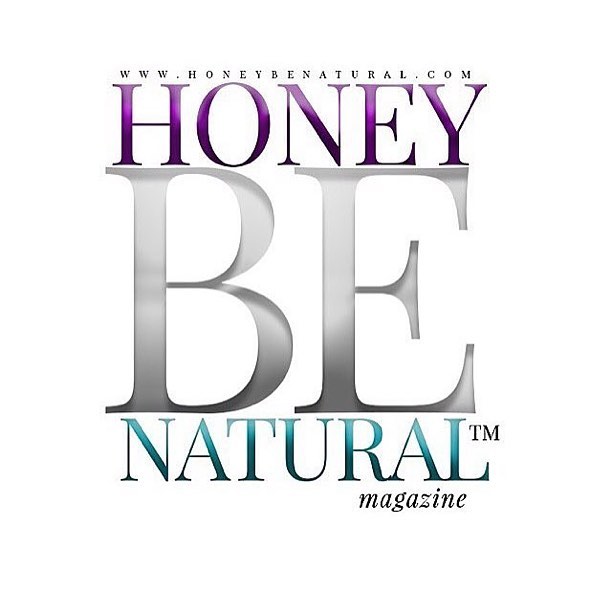 I know what you must be wondering; how is it possible that one woman can wear so many hats? It's called purpose my friends! When you follow the purpose and calling for your life, and listen carefully to where God wants to lead you, there is nothing in this world that you cannot do! Absolutely NOTHING, and I'sha's work and life is a testament to that!
We here at Unraveling the Mind are honored and proud to feature I'sha Gaines as she shares with us what inspires and drives her to keep doing what she does! I'sha shares with us her purpose, and what keeps her excited and ready to everyday live, live the calling for her life! Here is I'sha Gaines: passionate, authentic, creative, a real hustler of our time!
What are your thoughts on purpose, and what it means for someone to live a purpose-driven life?
I feel all of us have a calling, some of us…. multiple callings. A calling to reach people, help people, love people and/or teach people…. in addition to that, God gives us gifts to help fulfill those callings. I think living a purpose driven life is when someone or group of people, adhere to their call or their callings, and use their gifts within that call. This is the true definition of purpose for me. 
I'll provide an example: My goal for HoneyBeNatural Magazine was to empower women to embrace their natural beauty and to promote entrepreneurship. Through photography and graphic design I'm able to create art and Ads to help promote these concepts. Encountering so many women on a daily basis encourages positive conversations about self love…. which leads us to know how God loves and wants us to love others. It's really phenomenal the kinds of women I meet at different points in their lives. I never knew photography and art could be a ministry that's used to help people.
How do your dreams fit into the grander purpose for your life? 
I do believe I was created to influence and help others in a great capacity. Photography and my creative space allows me to do this. People notice my tenacity and drive and wonder where it stems from. You can't credit anyone but God on this. So that's what I tell them. Mu hustle (drive) is a gift from God. I know it is.
I was recently hired as a high school commercial photography teacher in 2015. I know for certain it was through entrepreneurship and photography that led me to this position. Everyday I influence a group students through everything; from the way I dress, to the way I wear my hair, to the things that inspire me. If I'm to promote the kingdom…. my job and network allows me to do this even when I don't say a word.
In living your purpose, how have you grown, and how you are impacting others and your community through the process?
People often tell me I inspire them to want to start a business or pursue their dreams! This helps me grow because it inspires me to keep growing and to keep improving. This inspires me to learn the latest technology and to keep up with industry standards, because I know people are looking to me for inspiration.
I have also grown in my faith.
I was punished by a previous employer last year for opting to leave that school and work where I am now. My checks for the summer were held from me without proper warning. This caused me work hard to be able to maintain myself. I had to have unshakeable faith during this time and many of the major projects I completed last year came out during this season.
Needless to say, my life was changed and this is when I knew the power of the gifts God has given me. My company made the most money it has ever made during this time. I'm not saying there wasn't a struggle. My car was almost repossessed in December because I couldn't maintain alllllll of my bills. With the help of my mom, I was mainly concerned about shelter, food and my lights, you know, but it wasn't completely enough.
Honey, I was planning to have Uber on speed dial if I was to lose my car! To my UTTER SHOCK, I had a friend gift me $1,000 when he found out about my car. Yes $1,000, with no strings attached….. this is how I made it through. Every time I would doubt, I would receive a ridiculous blessing or book a project out of nowhere. I've never seen God work in my life like he did within the past 6 months.
Even now, with me playing catch up from all of the things I couldn't pay, the projects continue to appear out of nowhere without me having to advertise. I haven't advertised my photography and graphic design services since the summer of 2015 and I only made one post about it. Lol. I've had a project every week and/or weekend since the "punishment" from my old employer. When I say every week and/or weekend… I mean EVERY! Every major need I have had, has supplied AND even in the midst of everything, didn't have to move back home. Lol.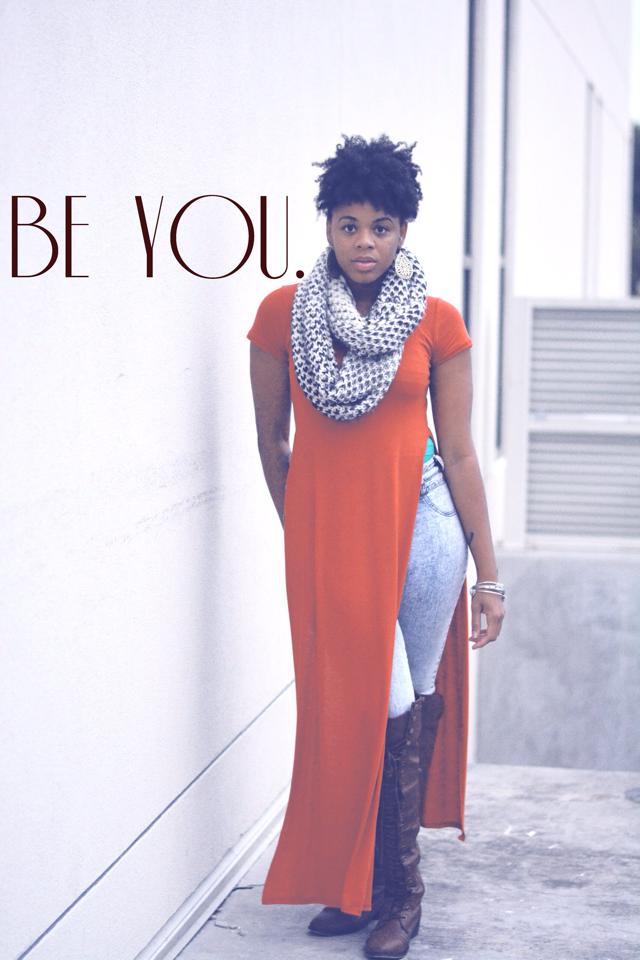 How did you discover your purpose, and what has been your experience living it? 
I discovered my passion through failure. I couldn't find a journalism job after college which led me into teaching. Teaching led me into starting a newspaper for my school. This led me to graphic design. Graphic design led me to starting HoneyBeNatural. HoneyBeNatural led me into photography. Photography led me to my current job! Had I not failed, I would not have landed here. And now I have more than what I would've had, had I only received one journalism job after college. I have companiesss…. something I can build with my future family and pass down to my kids. 
What are you learning through the process? 
That I'm a power house! I was never the woman with confidence, so I can say this without vanity, that I actually struggled with self worth and confidence until a few years ago. I realized my beauty through working with others, helping others, and through photography. Seeing myself in a photo and hearing the feedback about how others viewed me when I posted the photo helped me. They see purpose and vision…It's means a lot to me. I'm still humble…. even knowing what my strengths are and how other people view me. I'm still humble and down to earth — I think that's a gift too! You get a gift… you get a gift….. everyone gets a GIFT!!! Lol
What inspires you to everyday wake up and be purposeful?
Knowing that a person who makes it, did it so, partly because they were inspired by something I do, or have done, inspires me. Knowing that I'm influencing women to live purposeful lives inspires me to be purposeful.
What have been some your challenges? 
Balance and time is always my challenge. I just try to be as honest as possible with my clients about when I'm overwhelmed or need extra time on projects.
What have been your greatest learning moments?
Having someone not like my work ….. it instantly inspires me to learn a new technique to improve.
Here is a game changing example: In 2013, I wasn't editing own photos because I didn't know how. I had someone question my professionalism on this and they opted to not work with me because of it. Instead of crying about it plus my wasted time on their photoshoot, I just taught myself Photoshop in 3 months. That's how I operate…through stress, disappointment, anger and/or fear…I create. I turn into a glittery version of the incredible HULK and go into BEAST mode! Now I not only edit photos, but I manipulate images very well!
I'sha, you are phenomenal! Like I already shared with you, in just being who you are, you are inspiring so many people, including me! Your hustle(s) are changing the lives of so many people, and I can't wait to see how God will continue to unravel the purpose of His will for your life! I am inspired by your words that that positive conversations about self-love lead us to know how God loves and wants us to love others. Thank you for sharing with us how even in the midst of life's challenges, you have continue to live a creatively beautiful, fulfilling and purpose-driven life!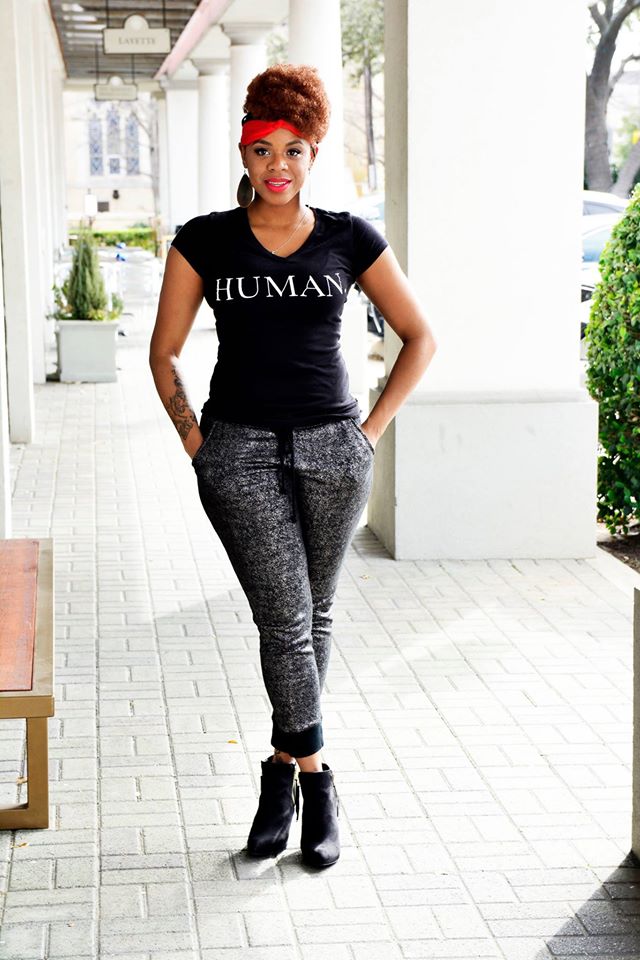 You can learn more about I'sha Gaines and her work, here.
Please look out for our next #shareyourpurpose feature next week! If you would like to share your story on what it means for you to live a passionate and purpose-driven life, click here or email us at unravelingthemind@gmail.com
We are looking forward to hearing from you!
Also, share with us your thoughts on what I'sha has just shared on what it means for her to live a purpose-driven life.
-Unravel Away Artist-
"Positive conversations about self-love lead us to know how God loves and wants us to love others."